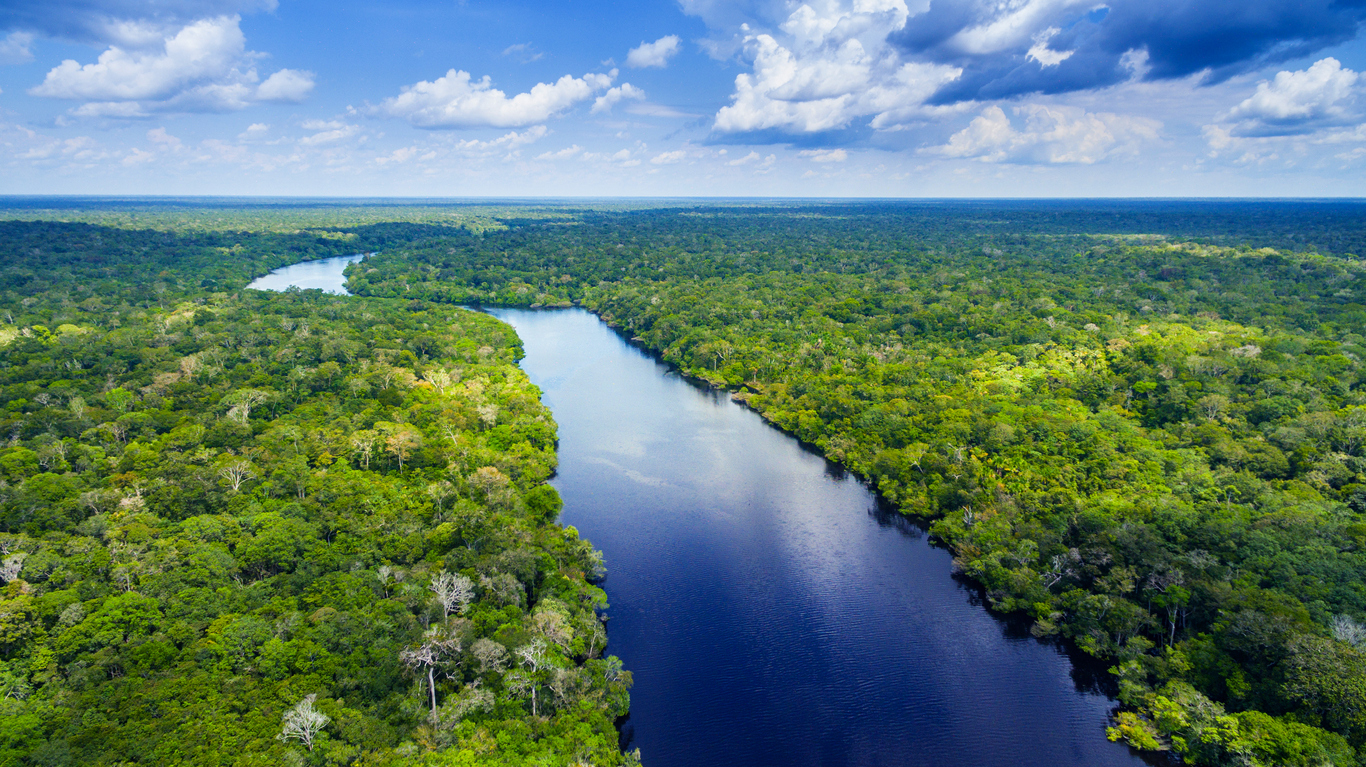 Eternali on acquiring natural forest land in Brazil "A way for us to contribute to biodiversity"
Eternali wants to practice what they preach - to think and act sustainably. Therefore, in addition to its focus on short-rotation forests and certified plantations, the company intends to acquire and own natural forests in Brazil. "It is a way for us to preserve and contribute to biodiversity," says incoming CEO Andreas Forssell.
Focusing on a wood raw material that contributes to the green transition is just one of three pillars of Eternali's sustainability work. In addition, they have a rigorous control of all plantations that they have acquired, or intend to acquire, as well as a promise to own a significant proportion of natural forest for conservation purposes.
It is about practising what you preach, ensuring that the sustainability work is with us all the way. We only work with FSC-certified plantations making sure that they are not standing on exploited forest land, says Andreas Forssell.
Over the past four years, Eternali has inventoried over 100 eucalyptus plantations  and 25,000 hectares of unused land for the acquisition and replanting of trees. All data acquired has been collected in a unique database. In addition, the company is planning what is called a biodiversity bank where it collects investments in natural forests in order to preserve and protect it.
In order for us to cope with climate change according to the UN and EU objectives, efforts must be made to reduce emissions. At the same time, we must not negatively affect the world in the form of deteriorating biodiversity.
We can do this through our sustainability and ESG focus. Among other things, we will acquire and own natural forests in Brazil for conservation and for the maintenance of biodiversity. Here, the long-term goal is to keep at least 30 percent of our total forest land holdings in a "Biodiversity Bank". We have a letter of intent to acquire 3,569 hectares.
According to Andreas Forsell, it is unusual to invest in biodiversity at such an early stage as Eternali does, but he thinks it is important to signal that the company takes the issue seriously.
We prefer to make these investments early in the company's development, which means that the proportion of natural forest will be high initially. The share then falls towards the long-term goal as deliveries of wood raw materials from our eucalyptus plantations grow.
In summary, Andreas sees that Eternali contributes to the green transition in several ways.
Our green raw materials create biomass that will increasingly replace fossil fuels and products in the future, preserved biodiversity leads to a better environment for animals and plants and we create more trees that bind carbon dioxide - simply put, a good investment for the future, says Andreas Forssell.