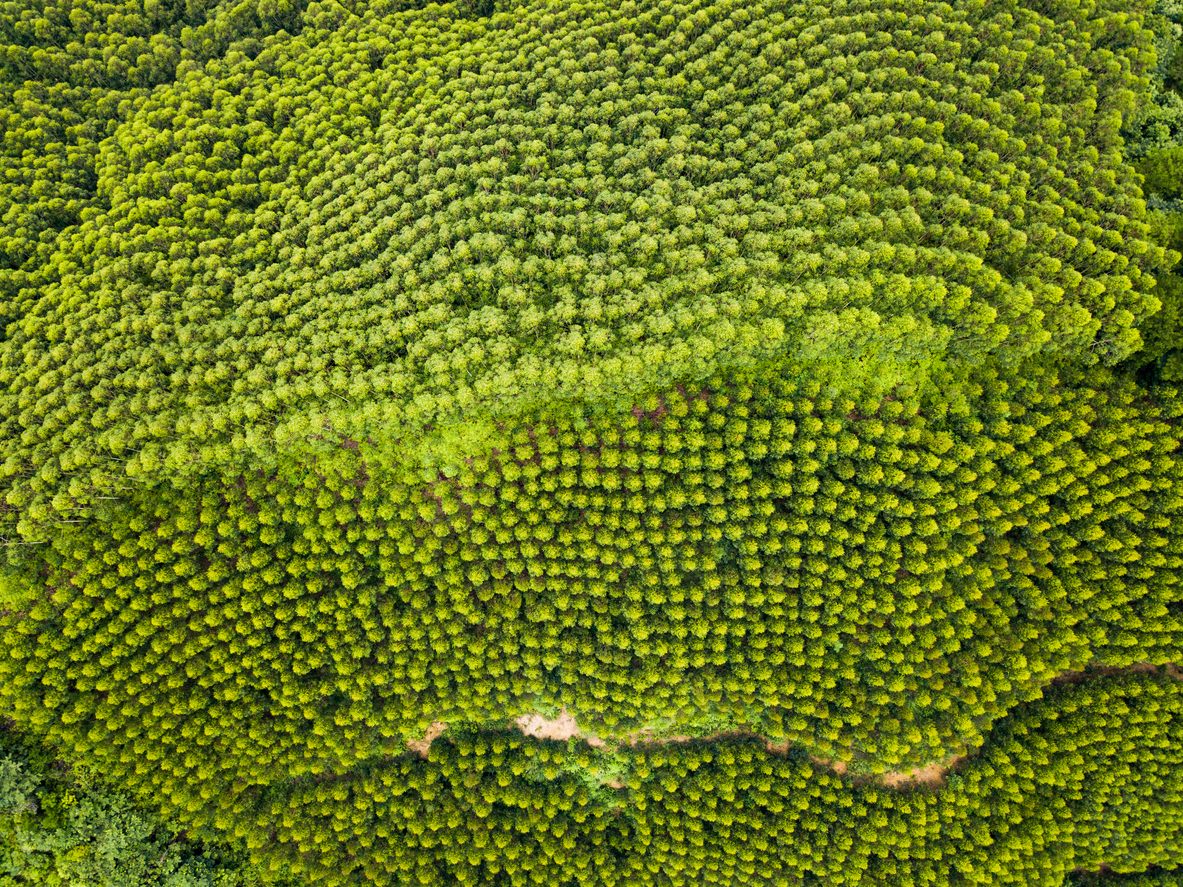 Eternali in green growth push - "There is huge demand for our sustainable commodity"
Through investments in fast growing eucalyptus trees, the Swedish forest developer Eternali looks to provide Europe with a sustainable commodity that will be essential to support the ongoing green transition. Eternali is now raising 8 million SEK in a pre-IPO to fund the initial growth stage. The goal is to become a listed multi-billion SEK company.
Wood raw material is the only real alternative to oil and coal to ensure energy needs as the world goes from fossil to green. At the same time, tougher EU requirements regarding deforestation make it more difficult for forestry companies in Europe to meet a demand that has completely exploded in recent years," says Eternali's incoming CEO Andreas Forssell.
By focusing on fast-growing Brazilian eucalyptus trees, Andreas believes that Eternali has found an alternative to meet this demand, while coping with the increased regulatory requirements.
Eucalyptus trees grow for 5-7 years, which means that we get a completely different scalability in our delivery compared to traditional deforestation. We also have a strong focus on sustainability, which means that regulatory requirements can be met.
We do not contribute to cutting down trees that have grown for a hundred years. We also ensure that the entire process, from planting to delivery, meets the highest ESG standards. By reinvesting in Brazilian natural forests, we also contribute to biodiversity and protect the forest from unhealthy exploitation.
According to Andreas, the need for wood raw material extends far beyond traditional pulp and paper, which indicates a very strong demand for alternative wood raw materials such as eucalyptus.
We envisage that European companies in pulp and bioenergy will be the primary target group for our raw materials. But the areas of use extend beyond the two initial market segments. Eucalyptus can be used for biofuels, in the clothing industry and as a substitute for plastic products for example. Customers literally scream for sustainable raw materials in this context, Andreas explains.
The eucalyptus market in Europe has great potential. On the pulp side alone, global growth is forecasted to be around 9 percent per year until 2030 and probably higher in Europe as rules for European forests are expected to become tougher.
Eternali is now doing a round of funding to finance a first delivery. In addition, the company also negotiates a large long-term offtake agreement with the same buyer and with a number of additional potential customers.
If we secure 50 percent of ongoing negotiations, we will achieve our financial goals. We are in advanced talks for a four-year contract of $ 200 million in sales value, says Andreas Forssell.
Eternali's initial goal is to reach a turnover of SEK 435 million on an annual basis with the first contract in 2022 and generate a profit over time before financing costs and tax of approximately 20 percent, corresponding to approximately SEK 85 million.
We will be able to do this already with the first larger contract, which we aim to have completed during the first part of 2022. Then we will continue and enter into more contracts for deliveries to achieve strong growth thereafter.
In the spring of 2022, the company plans a listing on the Nasdaq First North Growth Market to finance deliveries linked to the first major contract. And Andreas Forssell sees great opportunities ahead.
In 2026, we expect to have sales of SEK 3 billion. It is a rather aggressive goal that we base on customers actually contacting us, knowing that we have the raw material. If we reach this goal, the company should have a multi-billion valuation, considering valuation multiples of comparable listed players. For investors to buy in at a current valuation of SEK 170 million in this first round, we find very attractive.