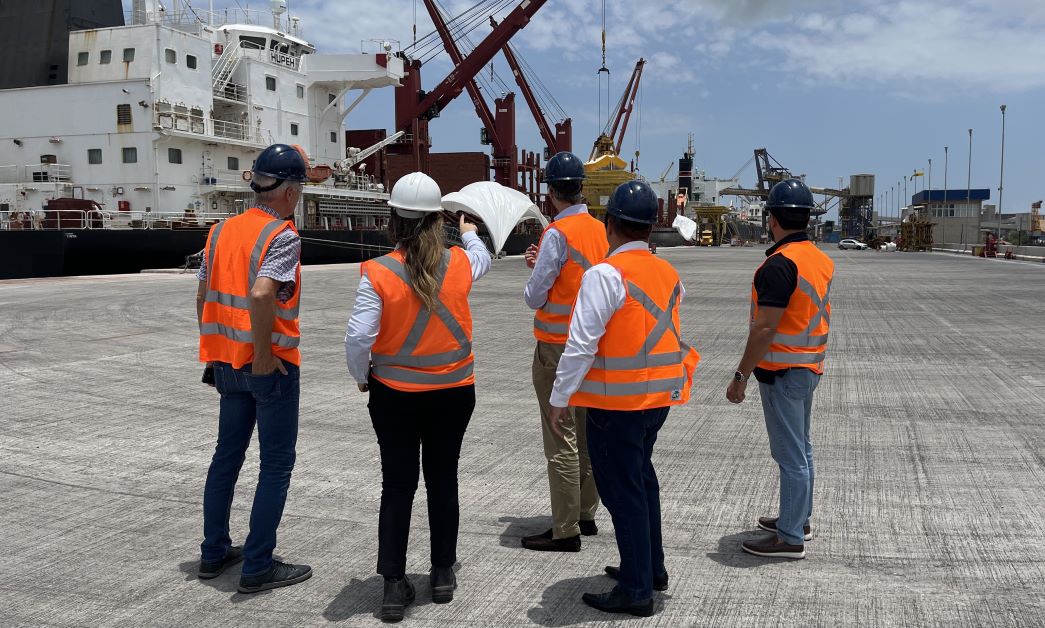 Another milestone reached as our logistics plan has been validated by customer
A logistics chain, from standing eucalyptus to the delivery of raw materials, is a significant part of our business that requires a very detailed and comprehensive planning. Each customer is unique, and each delivery offers different conditions. Over the past year, with intensified activities in recent months, we have worked out a basic logistics plan for our first plantations together with external consultants and suppliers. This plan has now been given the green light by the customer, which feels incredibly great and is an important milestone in our development.
That a large multinational buyer of wood raw materials gives the thumbs up this early, is not only a recognition of our hard work, but also opens doors and offers the possibility of more deliveries. Our logistics chain can be summarized with felling, debarking and processing of the raw material (logs) which are transported on trucks about 20 km to a port where the logs are unloaded in an intermediate storage. From this intermediate storage, the logs are then loaded onto barges for further transport via river to the next transshipment, which constitutes the next intermediate warehouse. From this location, the logs are then taken by barge or truck a few kilometres to an international deepwater port for loading onto the customer's vessel.
In our plan, we have focused extra effectively on the conditions of our customer and the plantations to streamline logistics. At the same time, we have identified and thereby minimized any risks at all stages. Our plantations in Para needed a road stretch of 20 km to be upgraded to be able to handle heavier traffic from trucks, which we have already invested in and are done with. We have also had to look at the best conditions to deliver the timber via barges via river to the port for transshipment and further ship transport to Europe and the current customer.
After a great deal of solid work, we are now incredibly grateful for the great response we received from the customer and proud of all parties involved in the work.
Andreas Forssell, CEO Eternali
Caption: Eternali team with CEO, Andreas Forssell and COO, Gustavo Silveira and external consultants and supplier. Itaqui Port, Brazil in September 2022.